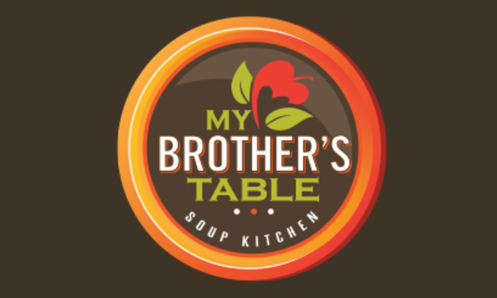 During this difficult time due to Covid 19, many people have lost their jobs, have been unable to work and/or have food insecurities. We have chosen to work with My Brothers Table to try to do our part in helping. We are asking for donations for this great local organization which serves the greater Lynn area and last month served over 86,000 meals. That is triple what they normally do!
Won't you join us in helping this wonderful organization either in food donations, money donations or to donate your time?
These are some of the items they are in need of at this time:
Gift cards to grocery stores, Target, Walmart, BJ's, Costco, dollar stores, gas stations, and drug stores

Small individual containers of shelf stable juice & shelf stable milk

Individual serving packets of mayonnaise, ketchup & mustard

Cheese sticks (individually wrapped)

Salt & pepper individual packets

Sugar and artificial sweetener packets

Shelf stable fruit cups

Individually portioned snacks

Cookies, especially individually portioned packages

Shelf stable pudding cups

Meal replacement bars

Single serve shelf stable coffee creamers

Bars of soap

Travel size shampoo, conditioner, shaving cream, toothpaste, lotion, and sunscreen

Women's hygiene products

Toothbrushes, razors, and deodorant

Socks (adult sizes)
Please use the link below to learn more about how you can help and to view a complete list of items to donate.
https://mybrotherstable.org/
THANK YOU - Roberta & Marcie